Hey beautiful!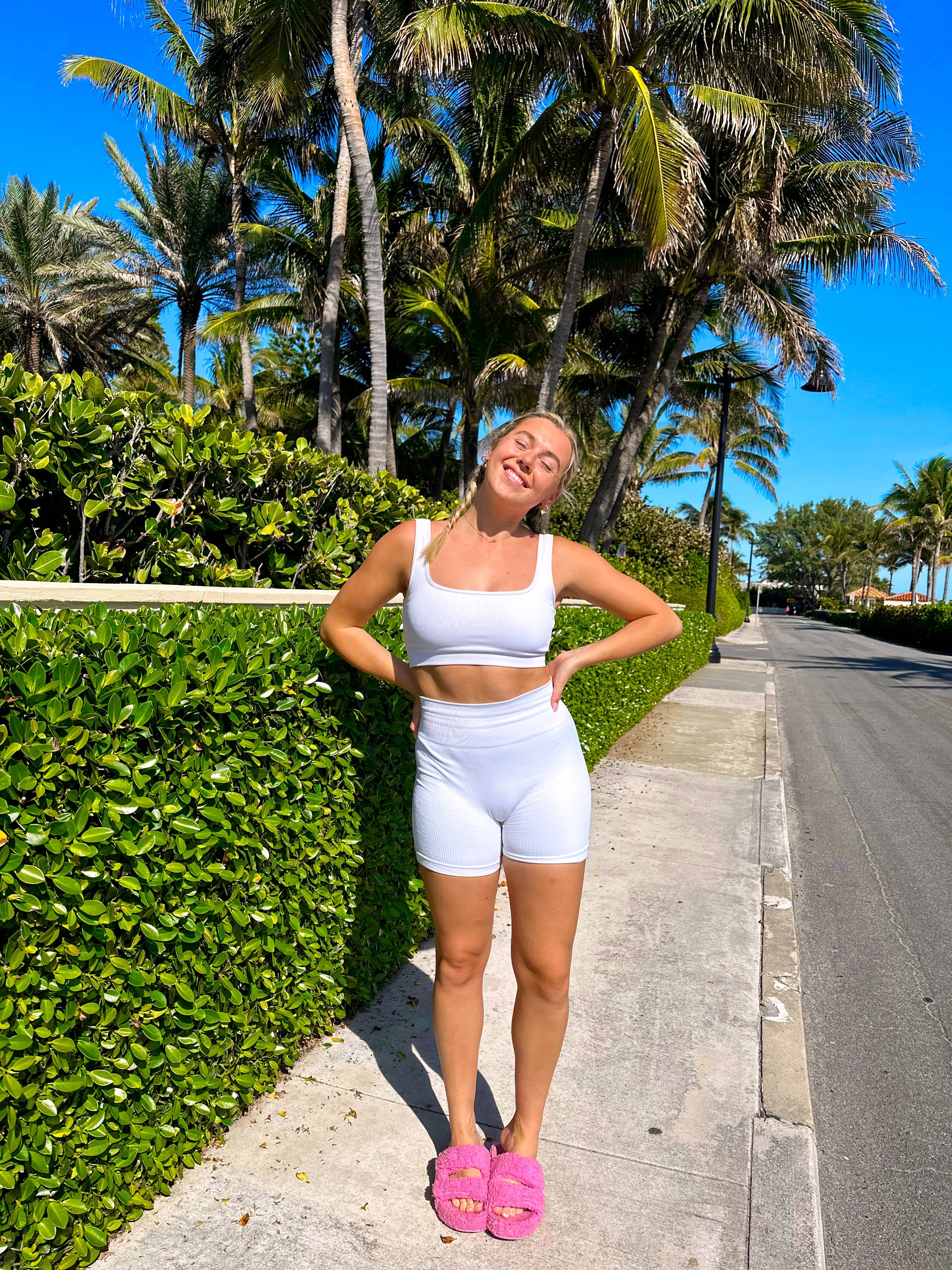 I hope you're having a beautiful and happy day!! Keeping it real with you, this morning I majorly struggled to get out of bed and do my Pilates workout bc your girl got like no sleep from binging my new fav show "the summer i turned pretty"...
Anyways, I got through the workout and then got a chocolatey stack of pancakes.
Why am I telling you this?? I just wanted to remind you that you can do both!
Just because I'm working hard at hitting my fitness goals doesn't mean that I can't also enjoy chocolate chip pancakes in the company of people I love.
If you've been feeling guilty for not living that Pinterest perfect healthy lifestyle, I'm here to tell you that you can still be healthy! Life is too short to restrict yourself <3 
Go out with your besties, enjoy fluffy pancakes, take a rest day and hit your goals.
And if ur struggling to find balance in your life, I made you a 14-day pilates challenge with short workouts that are super doable and can be done from anywhere!
I made this month's challenge to help you fill your hot bod with that warm, sunshine-y confidence through curated Pilates classes packed with your favorite feel-good affirmations!
This challenge is perfect for any fitness level. :)
Challenge dates: Feb 27-March 31. Start anytime!
NEW @ SWEATY STUDIO
DAILY AFFIRMATIONS
I am treating myself with love today

I am confident in my body

I am trusting that God is taking care of me

I am tapping into my inner child and having more fun

I trust myself to take care of my needs

I trust others to help me take care of my needs

I am worthy of making new friends
SWEATY
 

LIFESTYLE
🦋 Let's Go Deeper...
YouTube - 3 Tips to Improve Your Pilates Form
Podcast - How to actually LOVE your BODY (sharing my eating disorder recovery journey)
🦋
Currently Obsessed With
Challenging myself to wake up earlier

​The Summer I Turned Pretty book series

Our 14-day spring break challenge!!!!

Being nice to myself about my acne

Bumble BFF (literally such a hack for making new friends!!)
And on that note, COMMENT below and tell me 1 thing you're doing to create balance in your routine!
xx, Cal
P.S. if ur struggling to create balance in your life, I made you a 14-day pilates challenge with short workouts that are super doable and can be done anywhere! :)