Yesterday I asked if you had any questions/hesitations about joining my April Pilates challenge. A number of people responded and I compiled these responses into 3 main ideas:
"How do I cancel?" It's super duper easy to cancel!! You can email me at info@sweatystudio.com and my team and I will respond within 0-3 business days confirming your cancellation :)
​
"It's not in my budget." I totally understand financial stress. One thing to ask yourself is "can I afford not to?" This question helped me overcome my internal narrative telling me I can't afford things. For example, I prioritize my fitness and beauty when it comes to spending, because I feel super confident when I exercise and have my nails and hair done - so how do I afford it? I create another stream of income or cut out an expense for something that I can afford not to have, because I can't afford not to workout and look/feel "put together." Also, I'm giving you a free month - no strings attached , so you can do this challenge without having to pay anything, and again you can cancel anytime.
​
"I'm out of shape/struggling with body image and don't know where to start." There are several modifications I provide during the workouts. For example, you can use a cushion/pillow on your knees or drop to forearms during a plank series instead of pressing into your palms, etc. to meet you at any stage in your fitness & flexibility journey. There are several 5-15 min workouts to get a quick mood boost throughout the day! I also give you empowering affirmations during all the workouts to help you realize your inner beauty and strength. I only scheduled workouts 3-5x/week because I find I'm more likely to accomplish all of them when it's only 3-5x/week (see below for an example of the beginner track)👇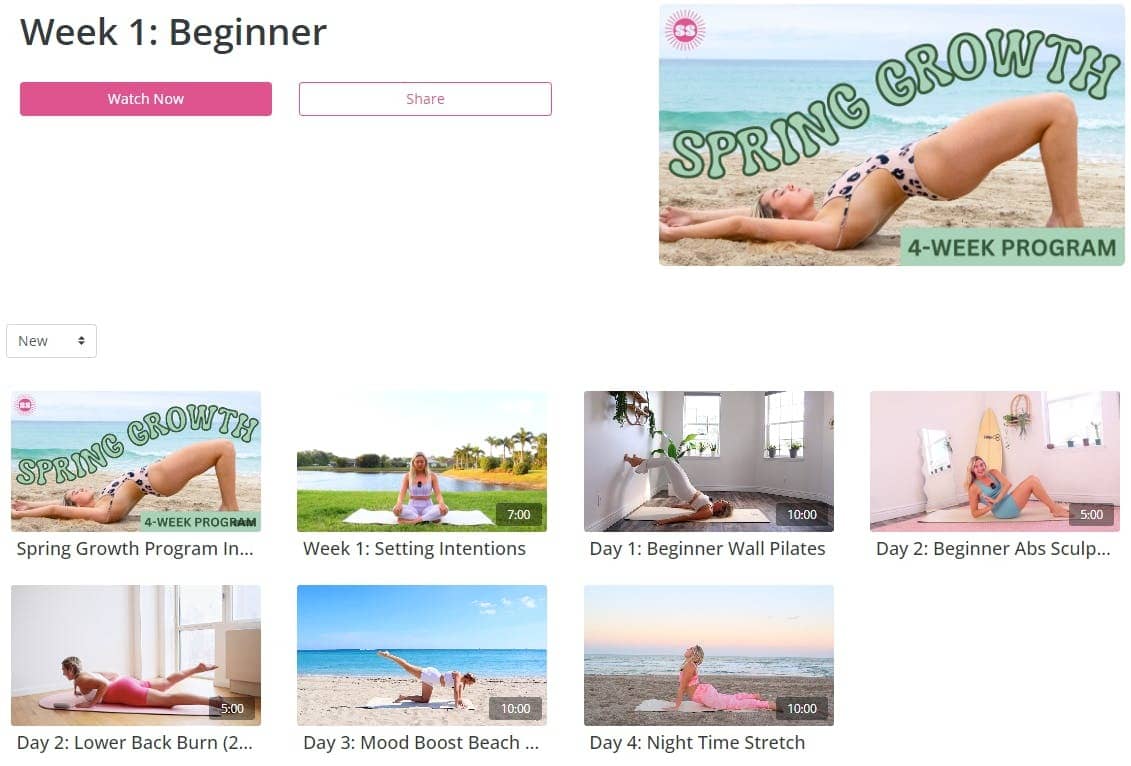 I hope this helps you overcome any hesitations you might have so you can start your inner & outer growth journey with me :) Thank you to everyone who responded with questions!
I can't wait to get sweaty and feel empowered with you this April!! Sending SO much love to you today <3
xx, Cal
P.S. The free month I'm offering you disappears April 8th @ midnight EDT (New York), so don't decide now.