Hey beautiful
 queen

!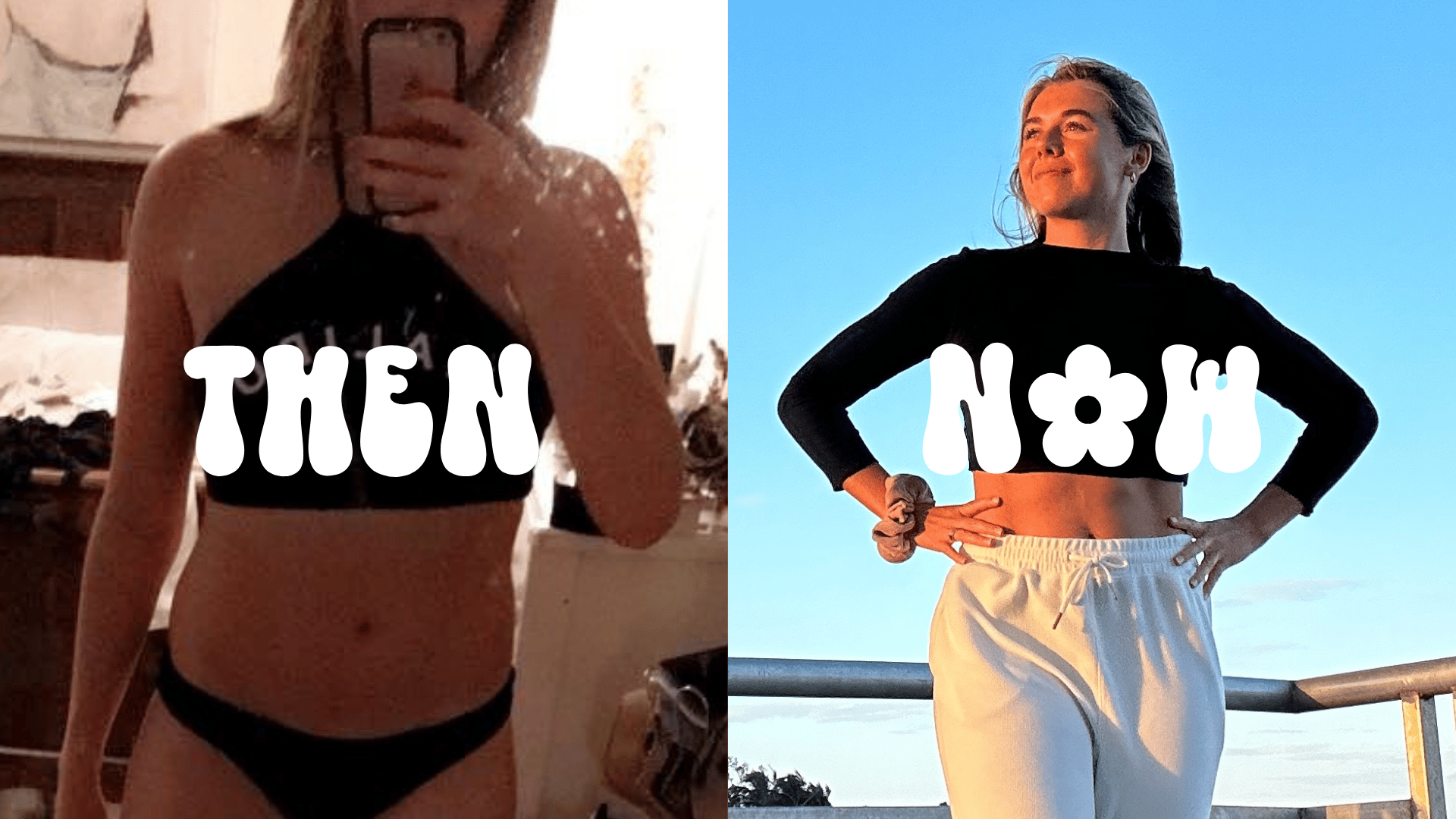 A year ago for Thanksgiving, I found myself in my old house visiting my parents in Pittsburgh.
Standing in front of my bedroom mirror that I used in high school, I found my mind flooding with old memories from 2017 when I would look in this same mirror hating every inch of my body...
I was tired of feeling guilty for "cheating" in my latest fad diet.
I was frustrated that my waist still didn't look snatched after that promising youtube workout.
I wanted to actually believe that I was beautiful...
When I became a certified Pilates instructor, I made it my mission to show girls that there is more to fitness than just changing their bodies.
I realized that in order to love my body, my mindset needed to change, not my body.
In 2020, I started from scratch with a Youtube channel focused on Pilates, self love, and affirmations, and in just 3 years I've amassed over 200k subscribers.
There is no doubt that my method works!
So much joy fills my heart when I read testimonials of women finally loving their bodies, and staying consistent with exercise for the first time in years.
You are the reason I create Pilates workouts. You deserve to feel beautiful, and I can't wait to hear your story of how you improved your self love, body image, and motivation. <3
Unhappy with your body? Feeling stuck?
Keep trying fad diets that make you feel worse?
Do you want to break free of feeling like your body isn't ____ enough?
I GOT YOU.
This isn't another diet or unrealistic workout plan.
Every month I create a Pilates challenge on my website and app, Sweaty Studio, to help people like you stay consistent with exercise, improve your strength + flexibility while falling in love with your body along the way!
It's an opportunity to radically transform your relationship with your body + fitness.
If you're tired, burnt out, unmotivated, or struggling with body image, then stay tuned for tomorrow's post. ily <3
xx, Cal
P.S. Tomorrow I'm spilling the deets about my mini fitness plan packed with affirmations + super beginner friendly. Keep a lookout!